enjoy my new profile and know more about me and my tastes! the best for my loves!
a letter with a lot of love to my loves!
I love to be filled with pleasure and give pleasure in return, feeling each orgasm go through my delicious body, taking my imagination to places that I only want to share with you.
my social networks so that they are closer to me!
My Lovense levels ❤
know the levels of my toy!
Follow me ❤
Follow me on: Twitter https://twitter.com/ninilovee4 Follow me on: Instagram https://www.instagram.com/gianna72sw/ Follow me on: Facebook https://www.facebook.com/nini.lovee.35
I love C2C ❤
C2C interaction, knowing you're getting off while watching Me, Manners, cum tributes, being spoiled with Gold, compliments, watching you blow your load for Me while I beg for it... Did I mention that I love cum? >;-P... Roleplay, Strip Teasing, Twerking, Boob Flexing, Titty Fucking, Burping, Spanking my ass until it's as red as an apple, CEI, GFE, Foot Fetish, Voyeurism, Breast Worship, Oiling my big and super soft body!
❣️Hi Guys❣️✨My hour connection✨⏰Mon-Sat⏰ 7 AM to 2 PM (GMT-5) ✨
Hello guys, this is my schedule ❤ I'm online : 7:30AM - 2PM Monday: 7:30AM - 2PM Tuesday: 7:30AM - 2PM Wednesday: 7:30AM - 2PM Thursday: 7:30AM - 2PM Friday: 7:30AM - 2PM Saturday: 7:30AM - 2PM Sunday: 7:30AM - 2PM
ATTRACTS ME ❤
If you chat with me, i like do all sex with you and do your favorite lovemaking moves. I like a man who knows what he wants goes for it. A man who makes me feel that there is no better woman for him than me. Deep kisses, soft caresses, oral fixation and much more. Come and find out.
Come and join me with my new toy ❤
I fall in love and my new toy makes me scream with pleasure, it makes my pussy juicy and I want you to be the cause of my delicious pleasure!
Me gusta jugar con mis tetas, una excelente mamada y la mejor follada de tu vida es lo que tengo para ofrecerte, pero no te confundas, soy más que solamente sexo, podemos encontrar la diversión de muchas maneras, tu solo guíame y yo cogeré el mejor camino.
I love knowing that you are here looking at me and if I am not present I love knowing that you came to see me. I promise to be more present here to have fun.
Any UNAUTHORIZED use of my profile, video, pictures or audio in any form or in a forum now or in the future is NOT permissible without my expressed written consent. Any act to promote or gain profit in any manner (e.g. either monetarily or socially) from the use of my profile, video, pictures or audio in any form my profile is a violation of my privacy and subject to legal action. BY WATCHING THIS: You acknowledge and agree that you shall not post, upload, publish, transmit or make available in any way content of this page including images and recording streamed live video available for download. This is intended as, and presented as a one time, live, one view presentation only. Penalties of Copyright Infringement: By reproducing, republishing or redistributing the work of a copyright holder without permission, you may be violating or infringing on his or her rights under the Copyright Act. The copyright holder may sue for compensation cost from $ 250 to $ 150,000 or one year in jail.
Only for Fan Club subscribers

Only for Fan Club subscribers

Only for Registered Users

Only for Fan Club subscribers

Only for Registered Users

Only for Fan Club subscribers

Only for Fan Club subscribers

Only for Fan Club subscribers

Only for Fan Club subscribers

Only for Fan Club subscribers

Only for Fan Club subscribers
Videos
Only for Fan Club subscribers
09:59
Only for Fan Club subscribers
11:35
Only for Fan Club subscribers
14:13
Only for Fan Club subscribers
00:46
Only for Fan Club subscribers
04:02
Only for Fan Club subscribers
07:40
Only for Fan Club subscribers
06:30
Only for Fan Club subscribers
11:14
Only for Fan Club subscribers
06:27
Only for Fan Club subscribers
02:57
Only for Fan Club subscribers
03:21
Only for Fan Club subscribers
03:17
Only for Fan Club subscribers
01:20
Only for Fan Club subscribers
12:47
Only for Fan Club subscribers
01:32
Only for Fan Club subscribers
04:18
Only for Fan Club subscribers
32:36
Only for Fan Club subscribers
06:42
Only for Fan Club subscribers
01:57
Only for Fan Club subscribers
06:24
Only for Fan Club subscribers
00:49
Only for Fan Club subscribers
05:37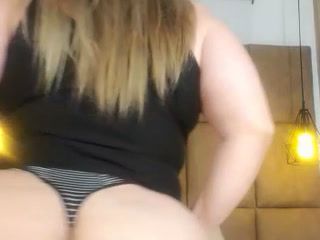 Only for Registered Users
00:29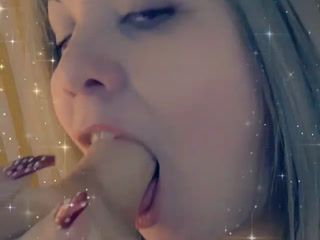 00:08
Only for Fan Club subscribers
14:03
Only for Fan Club subscribers
05:51
Only for Fan Club subscribers
30:12
Only for Fan Club subscribers
01:53
Only for Fan Club subscribers
10:21
Only for Fan Club subscribers
04:43
Only for Fan Club subscribers
03:35
Only for Fan Club subscribers
02:38
Only for Fan Club subscribers
13:35
Only for Fan Club subscribers
05:34
Only for Fan Club subscribers
03:14
Only for Fan Club subscribers
16:47
Only for Fan Club subscribers
07:01
Only for Fan Club subscribers
12:17
Only for Fan Club subscribers
19:41
Only for Fan Club subscribers
10:56
Only for Fan Club subscribers
09:31
Only for Fan Club subscribers
11:20
Only for Fan Club subscribers
13:36
Only for Fan Club subscribers
08:20
Only for Fan Club subscribers
02:55
Only for Fan Club subscribers
03:28
Only for Fan Club subscribers
05:48
Only for Fan Club subscribers
07:20
Only for Fan Club subscribers
02:55
Only for Fan Club subscribers
07:52
Only for Fan Club subscribers
06:34
Only for Fan Club subscribers
10:57
[22 Oct 18:02] Private Show
Only for Fan Club subscribers
20:00
[22 Sep 08:45] Private Show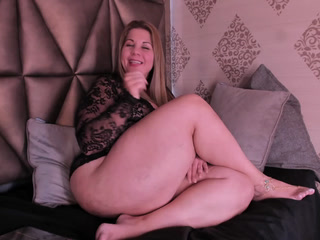 Only for Registered Users
00:59
Only for Fan Club subscribers
01:01
Only for Fan Club subscribers
13:29
Only for Fan Club subscribers
11:25
Only for Fan Club subscribers
00:54
Only for Fan Club subscribers
07:07
Only for Fan Club subscribers
07:00
Only for Fan Club subscribers
03:55
Only for Fan Club subscribers
12:10
Only for Fan Club subscribers
05:27
Only for Fan Club subscribers
11:47