ESTE ESPACIO LO QUIERO DEJAR A LAS PERSONAS QUE ME QUIEREN Y ME APOYAN INMENSAMENTE. Quiero agradecerles mucho!! Mi vida es otra desde que empece con esta pequeña aventura. ♡ TEAM LISE, I LOVE YOU! I WANT TO THANK BY THIS SPACE IMMENSELY ALL PEOPLE WHO SUPPORT ME. I want to thank you very much !! My life has changed since I started this little adventure. ♡ A TI JERRY POR SER INCONDICIONAL EN MI VIDA ! A TI DANNY POR SER TAN ESPECIAL Y QUERERME REAL!
If you get here you make me happy! I like people who want to know of me, My stage name is Lise, can you tell me anyway, less "Bitch" "Slut" i hate it, I'll never talk to you first, if you want to talk to me you have to talk to me your :) I'M FROM COLOMBIA! ♡ Although i love my country i would like to will live in Spain. I am a girl without complications, very loving and sensitive. I love a lot my family. I found on this page a really great support in my life, they make me feel unique and special and help me with my dreams. IF YOU CAN SUPPORT, THANK SO MUCH AND A GOD BLESS! I like tattoos, I like the freedom of a person, am a lover of good rap, I like to dance, I like to enjoy life, I like to learn new things. I like to smile but sometimes I enjoy being a girl serious, I like to eat a lot (do not ask because I am thin, it's genetics)
♡ IF YOU LOVE ME - 1111 TK ♡ ♡ TIPS DREAMS - 25000 TK ♡ ♡ IF U WANNA HELP ME - 500 TK ♡ ♡ NAKED COMPLETx10 MIN - 666 ♡ ♡ TOPPLES x3 songs - 100 ♡ ♡ TITS FLASH - 55 TK ♡ ♡ PUSSY FLASH - 68 TK ♡ ♡ ASSHOLE - 58 TK ♡ ♡ GOOD GIRL, DON'T STOP - 200 TK ♡ ♡ I FEEL SO GOOD, SQUIRT - 999 TK ♡ ♡ MY ASS RED - 35 TK ♡ ♡ PLUG ANAL - 555 TK ♡
ME GUSTA // I LIKE Amo la vida // I love life. Me gusta charlar mucho y conocerlos // I like to talk a lot and know them. Me gusta bailar // I like to dance. Me gusta que me consientas mucho!! // I like that you consent me a lot !! Me gusta ser coqueta // I like to be flirtatious. Me gusta decir groserías, no pidas que no lo diga "porque no es cosa de niñas" // I like cussing, do not ask do not tell "because it is not a matter of girls." AMO DISFRUTAR TUS VIBRACIONES // ENJOY YOUR LOVE VIBRATIONS. AMO LOS ANIMALES // I LOVE ANIMALS. NO ME GUSTA // I DON'T LIKE Que me presiones // I feel pressures. No me gustan los fetiches de pies // I do not like foot fetishes. NO ME GUSTA EL ANAL // DO NOT LIKE THE ANAL. ODIO LA ZOOFILIA, no fantasees con mis animales cuando aparezcan en la cámara // HATE ZOOFILIA not fantasize with my animals when they appear on camera.
NO PROMOCIONES A OTRAS MODELOS EN MI SALA // NO PROMOTIONS TO OTHER MODELS IN MY ROOM. NO ME DIGAS QUE HACER // DO NOT TELL ME WHAT TO DO. SE AMABLE CON TODOS // BE FRIENDLY WITH EVERYONE.
Videos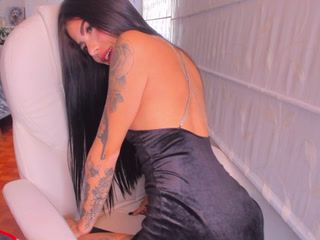 00:48
Only for Fan Club subscribers
00:25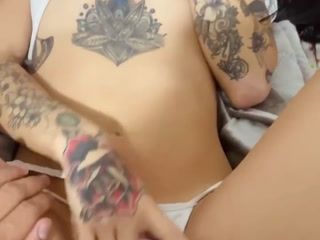 03:13
Only for Fan Club subscribers
00:45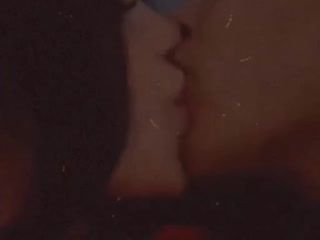 05:23
My bf eats my bobs and cum inside
Only for Fan Club subscribers
01:01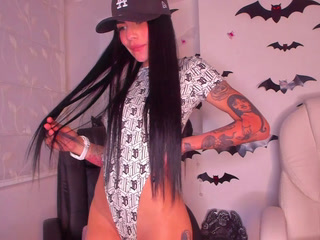 00:27
Only for Fan Club subscribers
02:50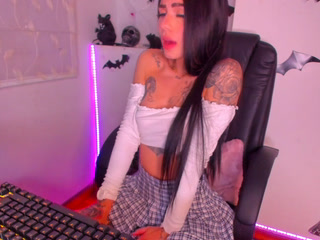 Only for Registered Users
00:36
I'm your good girl! TAKE ME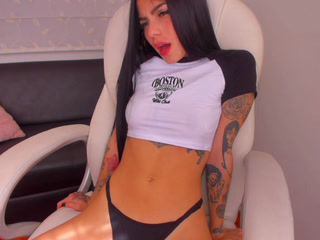 00:49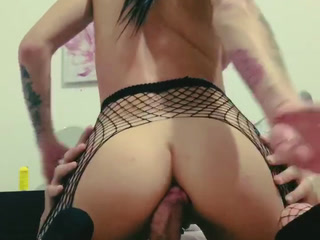 08:00
If u have a fetish with stockings look at this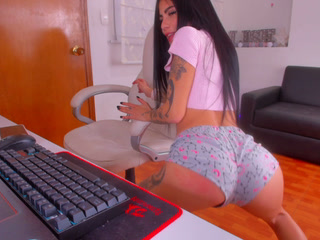 02:51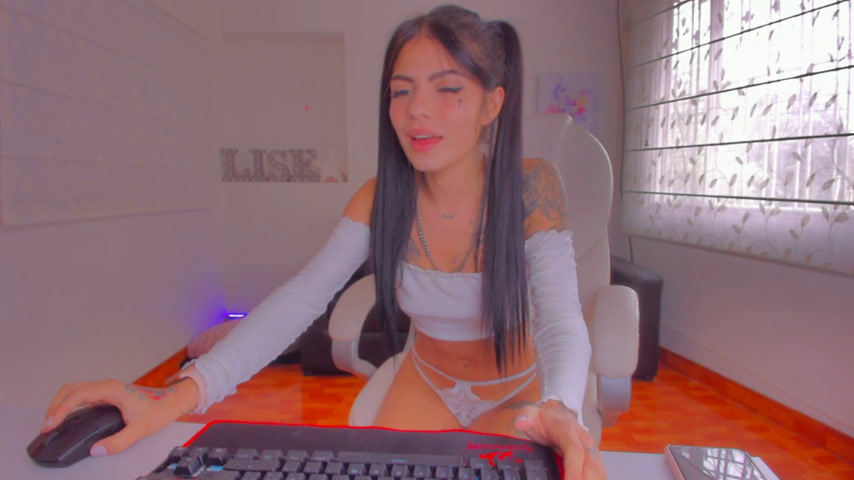 08:36
Domi naughty and plug anal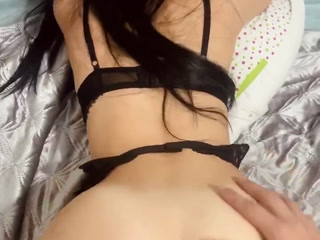 03:44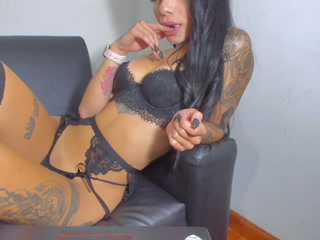 00:25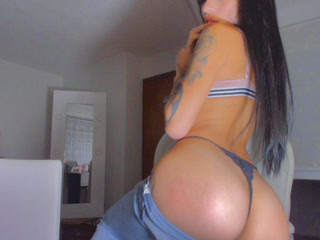 Only for Registered Users
00:05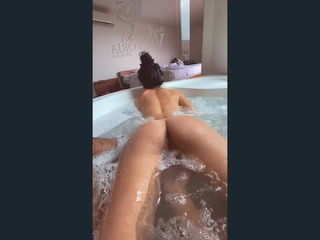 04:02